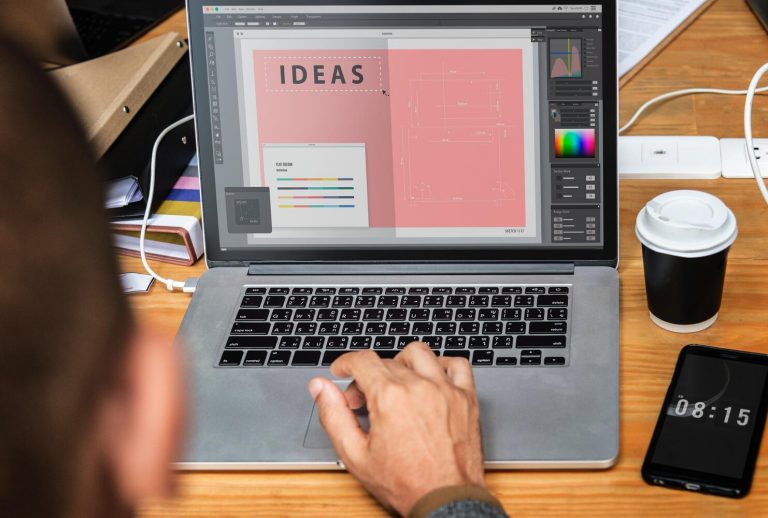 From one graphic designer to another, I'd like to tell you this; you're using the wrong tools. No iPhone app will ever compare to the power you can get when you use the right tools.

COuntless new graphic design tools are flooding the market every day, so pinpointing the best can present itself as quite the challenge – but that sure didn't stop me from handing them over. Let's get into it, guys.
Photoshop
Adobe Photoshop: one of the most well-known pieces of software ever gifted to the people of earth. Photoshop is actually so popular that 94% of all graphic designers (as far as I know) use it every single day- I know I do.

Photoshop give you several abilities that just drawing free-hand never could. I mean, I get that there are rulers out there, but creating a piece with photoshop saves you tons time. The only downside to owning and operating Adobe Photoshop is the fact that you'll probably have to watch about 30 hours of tutorials before you find a slide grasp on it.

The guess the only other thing you should know about Photoshop is that it is expensive – like 25 dollars a month: expensive. That might sound a little bit too expensive for the average novice, but if you are serious about your career in the way that so many others before you have been, you should consider getting a source of steady income to pay for your new career path. It'll be worth it, I promise.
ProofHub
Up next, we have ProofHub. It's a system designed with project management in mind. We all know that working on a big project can be time-consuming, collaboration with a team is key to designing a logo that really pops. Even if you're designing a logo all by yourself, it's hard to stay in contact with your clients when you have to use iMessage or some other similar communication app.

ProofHub saves you time and energy that you would be otherwise be spending attempting to communicate with your team members. I can't even begin to tell you how many hours I've spent trying to set up an effective form of communication between my team members and myself.

When it comes to graphic design, communication is key; that's why ProofHub is a must-have for anybody in the creative field. Don't believe me? Go ahead and Check it out for yourself!
Adobe Illustrator
Photoshop is great and all, but Adobe Illustrator is probably the deadliest weapon in the graphic design arsenal. If you're serious about making logos for a living, then Illustrator should be the first thing on your shopping list. Its kind of like photoshop, except every single feature, is dedicated specifically with graphic designers in mind.

Honestly, purchasing the entire creative cloud package is the best way to go, but it can be pretty costly if you aren't getting a steady source of income. Also – if you're a student, it's actually a whole lot cheaper than the original price – so that's nice.