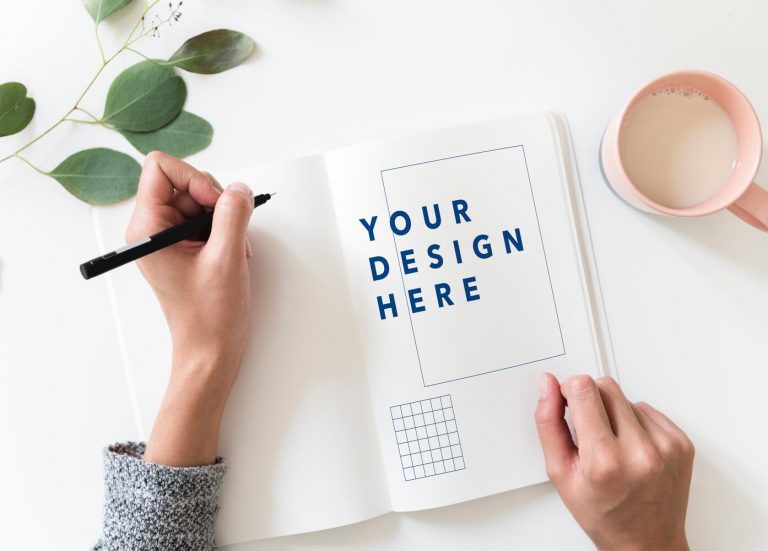 One of the most integral parts of forming a successful website is to create a memorable logo. Even if your customers don't notice it, they will subconsciously remember your logo, and it will make them want to come back. Logos are an essential part of every business, and you should take the time to develop yours so that it is memorable, beautiful, and says what you want it to about your company. It is the visual connection between your brand and your users, so be diligent about how you want it to identify you to your customers.

Here are a few tips you can use to craft your own logo or to discuss with your design team to develop it.
Keep it Simple
You'll find that one of the easiest ways to make your design process less stressful and more meaningful is to embrace simplicity when it comes to your logo design. Some of the best and most memorable logos are incredibly simple; just take a look at Apple or Nike, for example. The apple and swoosh logos are so simple but have become so iconic that practically everyone could look at the logo and know what company it is. Simple designs also work well for different applications and use, making your logo easily adaptable. 

To keep your logo as simple as possible, you should use no more than four words (30 characters), three or fewer colors, one design effect, and also avoid thin elements for type and artwork.
Consider Colors
Colors are an important part of the logo that no designer should overlook. Colors can draw in the attention of viewers, and you can use colors to say something about your brand and your website. Logos that make good use of color tend to work in either full color or single-color applications, and stick to a simple color palette of no more than three colors. Bold color choices can also help, but remember not to overdo it.
Flexibility
Creating a memorable logo also means that you need to create a logo that is flexible in the number of iterations it can have. The color accents used on your website, for example, and the font for the main logo should remain the same in the other versions of the logo, which are typically smaller. If you use grey letters for your logo with a white background on your website and use green accents throughout, you could incorporate this into various iterations of the logo by keeping the green, white background, and maybe one grey letter. By using the same typography and colors, the user makes a connection to your full logo and website.

You should also consider if your logo, no matter what size, will work over an image, can add a tagline to it, work on labels for products, and if you have an icon version for mobile devices.
Don't Follow Trends
A key aspect you should consider when designing your website logo is to think of longevity and future use. Trends are what's hot now, but won't always withstand the test of time. It's easy to fall prey to the intricate designs you see being used today, or finishing touches like gradient, glow, or shadow, but these elements make your design less memorable and can date the design. It's okay to pick one trendy element and incorporate it into your logo, but using too many won't make yours memorable. 
Test for Scalability
This goes hand-in-hand with creating a flexible design. Scalability is a critical aspect of any logo because it can appear on anything besides the web if you decide to take it from online to physical products. They should be recognizable on both tiny and large scales and be easy to read.